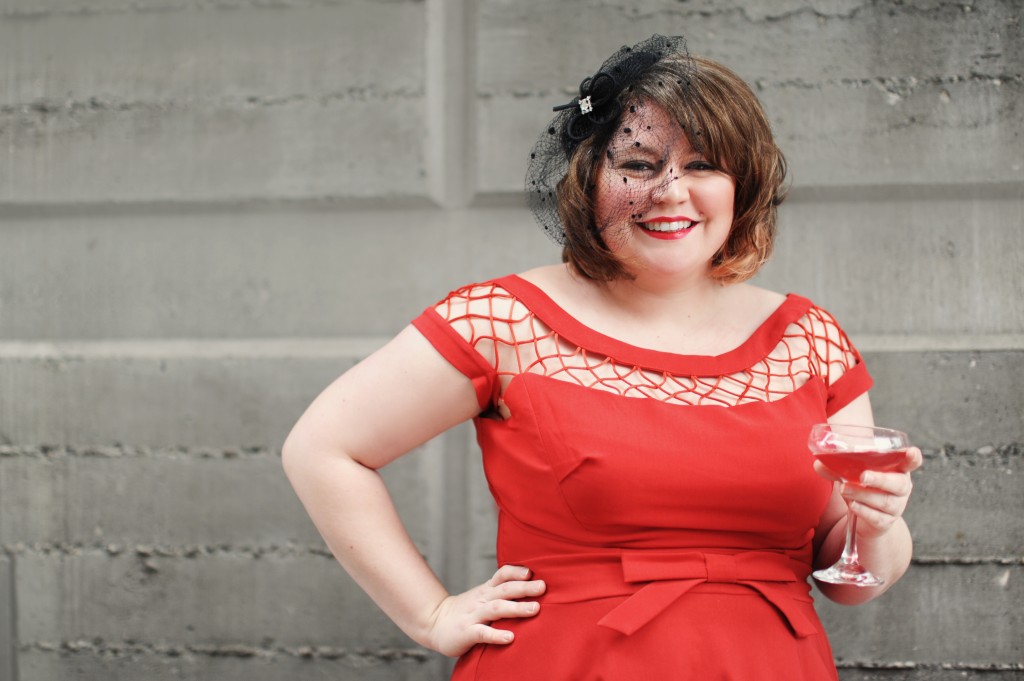 Hello Being Frugal readers! My name is Jenni and I blog over at A Well Crafted Party. I like to talk about anything and everything that makes life a party and the many ways to celebrate it. I'm not one of those party people with the gigantic budget though.
You won't find me wasting spending thousands of dollars on just any old party. In order to fulfill my desire to party all year long I've had to utilize the "frugal fete" and come up with ways to have the party I desire without spending the big bucks.
Three Frugal Party Tips— Event Planning on a Minuscule Budget
There are a thousand reasons to party, and a very important few (as in the amount of extra money in my bank account) to not party. I try not to let my bank account discourage me from throwing a fabulous event though. I've got a list of three things that will save you money and allow you to throw a fun party without going into debt.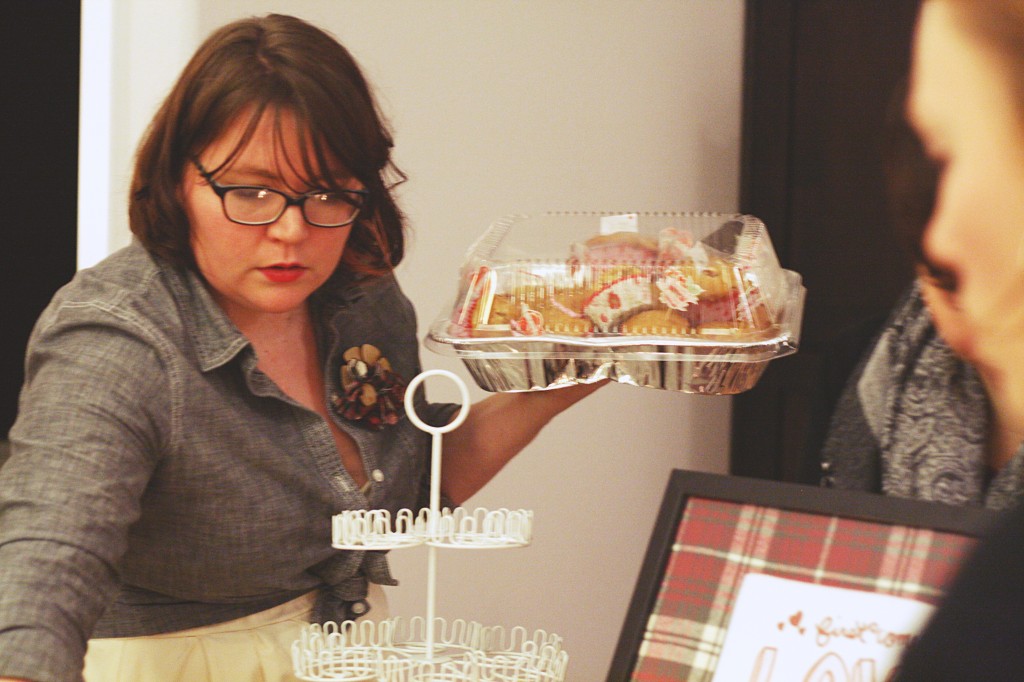 Putting out desserts that guests brought for our Valentine's Day Potluck. Photo by Motormouth Studios
Frugal Fete Tip #1: The Potluck
Maybe it is my Oklahoma roots coming out here... but, I love a good potluck. For a more sophisticated version of a potluck ask your guests to bring certain types of dishes or give a theme they can play around on. Potlucks are especially handy when throwing parties with people who love to cook and eat! You'll save a little money on the food, but still get to enjoy the best dishes around. You can even potluck ingredients for a meal if you'd like. Potlucks are a fun way to get people involved in the meal. Just remember that you are asking your guests to help throw your party when you throw a potluck.
Etiquette tip: I don't really advise the potluck for parties that people often feel that they need to bring a gift, such as showers, birthdays, or weddings. Asking guests to bring dishes for the meal and a gift is a little much. But, read the crowd, sometimes I can't dissuade my awesome friends from bringing drinks or food to parties! If you do happen to throw a potluck for an event that gifts are traditionally given, don't expect gifts as well as food.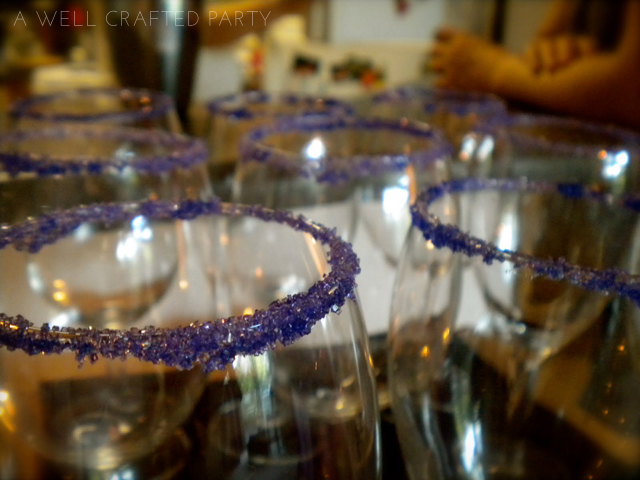 Frugal Fete Tip #2: Use REAL vs DISPOSABLE
Okay, okay... I hate the dishes as much as the next person. However, spending money on paper products can ADD UP. You can purchase inexpensive white plates by the dozen at places like Cost Plus World Market or Ikea. Reusable dish ware isn't only good for the environment, it pays off if you throw several parties throughout the year. I like white dish ware and inexpensive wine glasses for all of my parties because they can go with everything. Plus, my wine glasses often end up as the perfect glass for signature cocktails— much less likely to spill all over my carpet than drinks in martini glasses!
Etiquette Tip: The thing about reusable dishes is that the dirty dishes HAVE to go somewhere. Don't spend the party doing the dishes instead of mingling with your guests. Typically, a host doing the dishes is a sign that the party is OVER. If you have a place to neatly put away the dishes so the kitchen doesn't make you cringe, then that is awesome. Otherwise, just go with the flow and get the dishes after the party.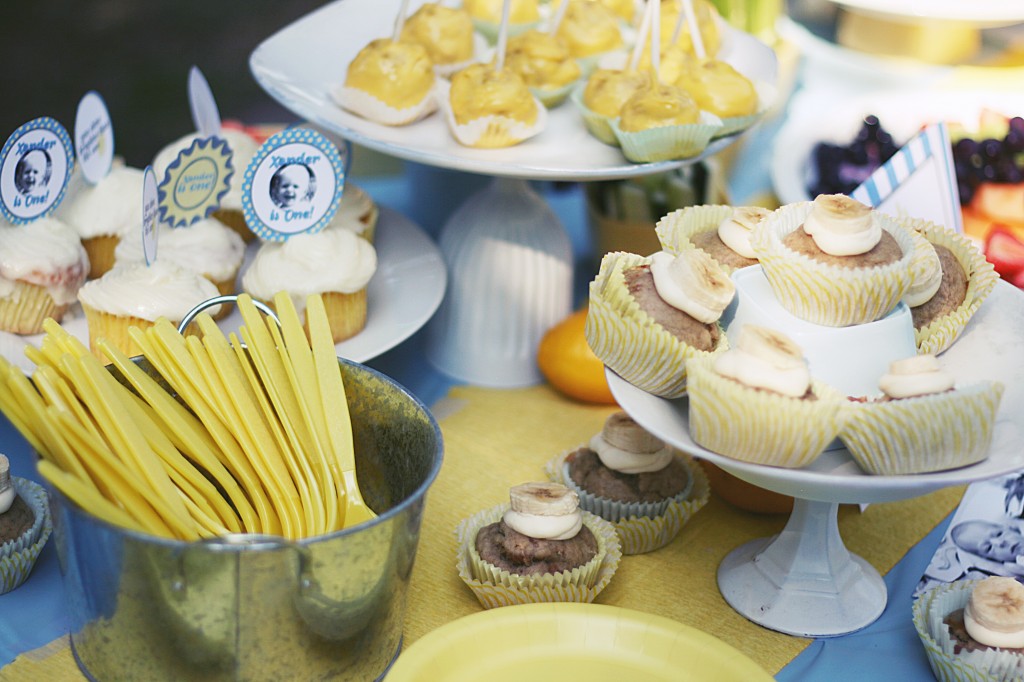 Frugal Fete Tip #3: If you can— Make it!
This tip is a little tricky. After all, time is money. If I have the time (I plan parties out pretty far in advance) I try to make as much as I can for parties. Decorations, favors, or even the food will be on my DIY before BUY list most of the time. There will be times when it makes much more sense to fork over the extra money so you don't spend hours upon hours slaving away on a four tiered cake or elaborate decoration. One of my favorite decoration items to make for a party is a "tissue paper pom." This is a perfect example of a time when I will make it over buy it. You can purchase tissue paper poms that are mostly put together for about $17 for 5. You'll still have to "poof" the pom yourself. OR, you can purchase tissue paper for sometimes as low as $1 and make double the amount of poms in just an hour of your time. Check out how easy it is to make a little tissue paper pom by hoping on over to my site.
Another great way to save money, while still pulling a memorable event together, is to use free or inexpensive party printables. I love how printables can pull an entire theme together with only a few sheets of paper and a little time.
Etiquette Tip: There isn't a lot of etiquette involved in DIY. However, if you do buy/make items for an event, it is nice not to talk about all the money spent/saved during the event. Of course, if they are close friends, BRAG away. ;-) Thank you so much to Bridget for letting me take over her blog for the day! If you'd like to read more about parties, parenthood, fashion, food, beverages, and MORE then hop on over to A Well Crafted Party. Or, check me out on Twitter, Instagram, Pinterest, or Facebook. Let me know that you found me through Being Frugal so that I can follow you back!